3 Tips To Overcome Substance Abuse & Mental Disorders
According to a report (1) by the National Institute of Drug Abuse, substance abuse is more common in people who suffer from mental illness such as anxiety, bipolar disorder, OCD, and eating disorders, etc. Substance abuse accompanies and aggravates the symptoms of such disorders and can impact an individual's ability to function normally.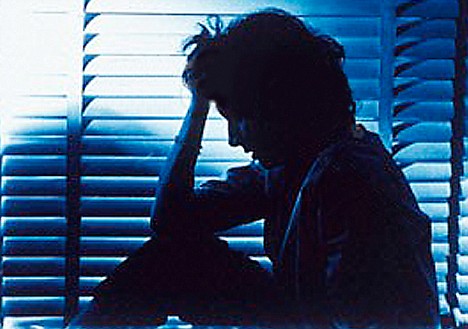 People suffering from both mental health issue and substance abuse are often classified as suffering from dual diagnosis or co-occurring disorder. Dealing with this disorder is difficult, but there are solutions that can help. With proper treatment, you can overcome co-occurring disorder and reclaim your good health. Here are some options:
Undergo Integrated Dual Diagnosis Treatment
Proper diagnosis is key when it comes to tackling substance addiction and an array of mental disorders such as anxiety, phobias, etc. Patients with such co-occurring conditions require dual diagnosis and Integrated Dual Diagnosis treatment (2) (IDDT) because trying to treat metal disorder and substance abuse separately doesn't yield effective results.
IDDT aims to provide individualized care that equally focuses on treating the mental disorder and the substance addition. Some of the therapies included in IDDT are: Cognitive behavioral therapy (CBT), which teaches individuals techniques for replacing self-destructive behaviors and thoughts with productive ones, Dialectical behavior therapy (DBT), which teaches mindfulness and acceptance, and Holistic therapies that help cope with emotional triggers that lead to substance abuse.
The only way to overcome substance abuse along with the accompanying mental disorders is through focusing on them together. Integrated Dual Diagnosis Treatment will provide you with such support and give you the care you need.
Consider Rehab centers
People suffering from dual diagnosis need to realize that there's no actual stigma attached to metal rehab facilities. These institutions are in place to assist in recovery under the supervision of trained health professionals. They also provide a change of scenery that helps patients stay away from emotional triggers that lead to substance abuse.
According to Futures Palm Beach, such rehab centers have a multitude of programs designed specifically for providing individuals with dual diagnosis recovery. Medically supervised detoxification, behavioral modification training, relapse prevention classes, group therapies, and aftercare services are only some of the recovery options offered by such treatment centers.
Find a Support System
Having dual diagnosis doesn't mean you have to go through it alone. Think about joining a support group, and surround yourself with friends and loved ones who support your aim to recover.
Joining a support group will help you be around other people who have gone through similar experiences. This will also help you realize that you aren't alone and recovery is indeed possible. There are numerous support groups that help deal with mental illness such as anxiety, depression, OCD, and substance abuse.
Support groups can be in-person, over the telephone or the internet. Participating in a support group will help you benefit from gaining a sense of empowerment, learning important coping techniques, getting practical advice from experienced individuals, making new connections, being open about what you feel, not feeling embarrassed, reducing anxiety and depression, and helping you remain sober during and after your recovery.
Plan on attending a few support group meetings and see how it works out. In the end, attend the one you feel comfortable in.
Sources:
1. http://www.futuresofpalmbeach.com/co-occurring-disorders-overview/anxiety/
2. http://psychcentral.com/resources/Addiction_and_Substance_Abuse/Support_Groups/