After Pregnancy: Getting Back to Your Former Glory
Giving birth is a beautiful thing. You've welcomed a new child into the world, and there's nothing more natural than this. But for many mothers, the "baby on the way" glow starts to fade after birth, and what's left are reminders of a long pregnancy: saggy skin, stubborn fat, stretched muscles, and more. Getting your body back to its former glory is no easy task. But with the right tactic and schedule, you can be well on your way towards feeling more confident about the skin you're in. Here are a few tips for achieving just that: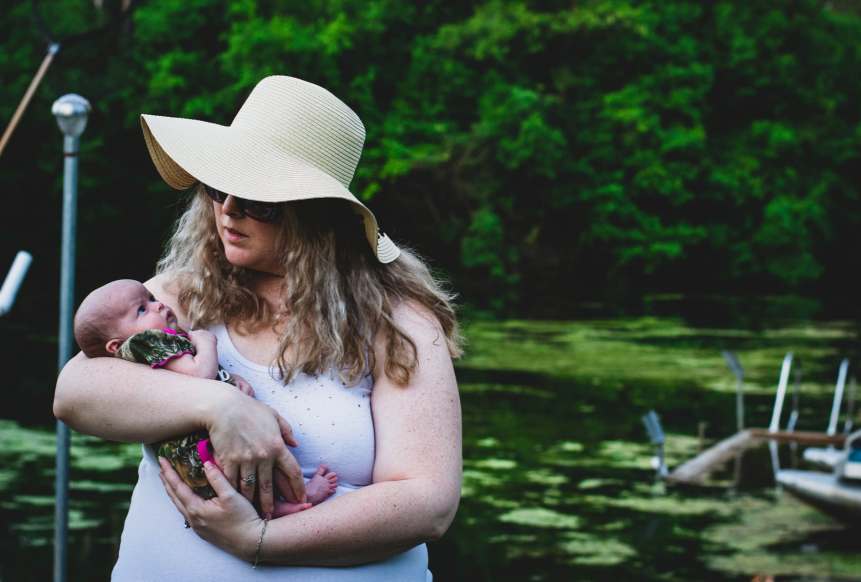 Give Yourself Time
For some mothers, looking at their bodies in the mirror after a birth can cause them some stress. For this reason, they might want to dive right in and get started with a diet and exercise regimen. However, it's important that you give your body time to heal. Many women are advised to wait out their physical activity until they've received their postpartum checkup at six weeks. If you jump into a rigorous routine too soon, you could end up causing your body (and mind) even more stress.
Create an Exercise Schedule
Exercise is one of the best ways to help restore your body. For starters, exercise is great for both your physical and mental health. After all, exercise has long been linked with boosting serotonin and the body and relieving anxiety and stress—both of which are more likely to occur after you've given birth. Cardio is a great way to get rid of the baby fat you've got going on: it's the best strategy for eliminating calories, and gets you working all parts of the body.
Run on a treadmill, elliptical, or even run a local park with your baby in the stroller. You can also take an exercise class to help keep you motivated. Some gyms offers specific classes for moms who have recently given birth. You should also include stomach exercises in your routine to help tone up. Crunches are a great compliment to a cardio routine. Check out these post-baby exercises for some easy ideas.
Eat the Right Food
You might feel tempted to jump right into the latest fad diet, but think twice. With a baby in your care, you need a balanced, nutritious food schedule—especially if you're breastfeeding. After all, you'll need proper energy to keep you alert and aware for taking care of an infant, and other children you might have. Fruits and vegetables, lean meats, and whole grains will work wonders. While most fat food items should be avoided, there are healthy fat-foods that are still fairly good for you: these include avocado, chia seeds, eggs, dark chocolate, nuts, olives, and yogurt. Most importantly, don't forget to stay as hydrated as possible. When you drink plenty of water, you'll actually speed up your metabolism, and when you feel full, you eat naturally eat less.
Cosmetic Surgery
If you've been trying to exercise the loose skin away and are having trouble with stubborn fat, you'll likely benefit from a bit of plastic surgery. It's natural to have your concerns about turning to cosmetic surgery to help you restore your appearance and feel more confident about your look. However, what matters most is your intentions.
If you're seeking cosmetic surgery to please someone else or look like someone else, you might think twice about the procedure. But if you simply want to look and feel better, cosmetic surgery is a great way to achieve those goals. A mommy makeover can help you get where you want to be. At Utah Revivology, a mommy makeover consists of a tummy tuck, breast augmentation, as well as treatments for your lower body.
Get Some Help
Getting your body back in shape will take some time and effort. As such, you're going to need some helpful hands. Even if you're supermom, it's difficult to do everything on your own. Ask your partner to watch the baby while you head to the gym three or four times per week, or work out in your home. You can also hire a verified babysitter from a site like SitterCity or Care.com.