Five things to Look for in an Alcohol Treatment Facility
When you finally face yourself and/or others and begin to seek treatment for your alcoholism, it is important to know some basic things. Your confidentiality and security are protected by law in any licensed facility. Accessibility is guaranteed. Most programs provide some sort of family counseling while you are there. This is your opportunity for change and a gateway to a new life. What are the five things that will give you the most assurance of that happening?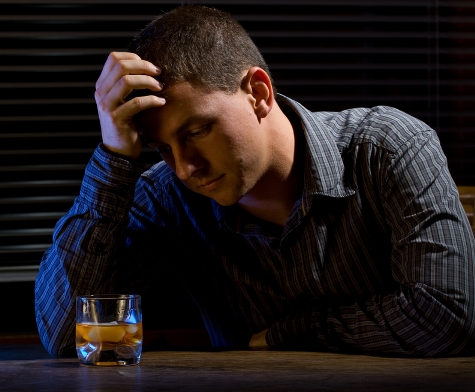 Detox capability on the grounds
It's rare that an alcoholic these days only drinks alcohol. Many take pills or other drugs. But even with alcohol, it is a common thing for alcoholics to underestimate to their doctor or families how much they have been drinking, and it is not always known that alcohol has a serious risk of life-threatening effects when detoxing: high blood pressure, seizures, and delirium tremens to name a few. You want to be in a setting where the staff are equipped to handle any medical issues that may arise as you detox from alcohol or any other substances you have been abusing.
Compassion but "tough love"
It's in the nature of alcoholics to be defensive about their symptoms, the details of the impact of their drinking on their lives and on others, and to be guarded about sharing with others. You will want a program where the staff have a good history of dealing with this and a proven record of compassion and clarity in how they approach that defensiveness. Be certain that they state outright what their discharge policy is for compliance and "AMA" discharge. Be clear on what the visitation policy is so that you understand that you will be there without visitors for a period of time in order to allow yourself to acclimate to the treatment environment. Treatment is a two way street and you will have to pull your weight!
Multiple approaches to the same problem
A good treatment facility should provide innovative treatment approaches designed for the individual, rather than a cookie-cutter approach to treatment. In today's world there are multiple avenues to treating addiction and a facility should be well-rounded.
Family treatment
Family treatment should involve a three-pronged approach. The family member should be offered individual sessions in order that they be allowed to vent the anger, frustration and sorrow that they have endured while you have been actively drinking; there should be couples or family sessions to begin the road to healing; and there should be family education groups to educate family members about alcoholism, while you are in treatment. There should also be plans for aftercare after your discharge, either at the facility or nearer to home if needed.
Psychiatric care
Co-occurring disorders are commonly found when someone seeks treatment. This means that a person may have depression or anxiety or something else going on with their alcoholism. A psychiatrist is the one who would diagnose these disorders. However, this psychiatrist should be one who has extensive experience with alcoholism, so having them be present at the treatment facility means that you gain from their experience. It also means that you avoid having other possible problems interfere with your ability to become totally abstinent.
These are all major points to consider. You may want to review them with help from your family doctor or a psychological professional or outpatient alcohol counselor. An outpatient addictions/alcohol counselor can help you determine the level of care and facility which will be best suited to your needs.