Guidelines for Choosing the Right Toothpaste
Toothpaste is considered a basic necessity for everyone in the modern world. Most of us take for granted that we should brush our teeth a few times a day in order to maintain healthy teeth. Because of this, dental care market has experienced a boom. Smart advertisers realize that common items used by almost everyone in the world are a gold mine for making money. Accordingly, it can be hard to create a steady market for a particular type of toothpaste when everyone else is promoting a variety of dental products and tools.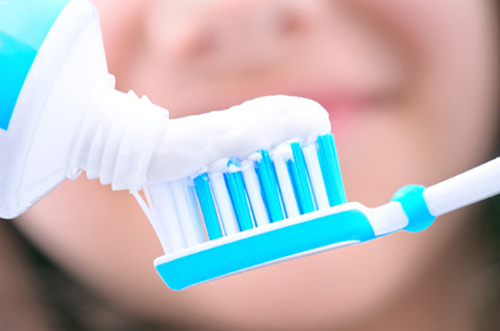 At present, the biggest factor determining which toothpaste is best for your teeth is the amount of fluoride (effective fluoride dose) it contains. Other added ingredients like xylitol, triclosan, and others are good too, but fluoride is the most important factor.
What do I require from my toothpaste?
What is the best toothpaste? Sadly, there is no magical toothpaste able to cure every dental issue; however, you can find some that best suits your needs and preferences. When you purchase toothpaste, the key thing to ask yourself is: What do I require from my toothpaste?
Much the same as when you purchase a shampoo for your hair type, you will also consider the qualities of your teeth, when picking toothpaste; you must pay attention to the condition of your teeth and gums. The best toothpaste is one that fits your needs and doesn't just rely on the color of the package, but rather what ingredients it contains. Remember that the ingredients in toothpaste contain similar substances that dentists use on their patients. These ingredients can provide help for a variety of dental conditions:
Stronger teeth:
If you need to fortify your teeth and prevent erosion, pick a fluoride toothpaste as a main ingredient. You'll see it under the names "sodium fluoride", "sodium monofluorophosphate" or "stannous fluoride", usually in an amount under 1500 ppm.
Less sensitive teeth:
Strontium chloride or potassium nitrate are substances that are typically found in a few toothpastes that are intended for people who have extreme sensitivity in their teeth to temperature changes.
A brighter smile:
Carbamide peroxide or hydrogen is the bleaching ingredient used in toothpaste. On the other hand, while they may not be the main ingredient and have little effect, they can be useful for delaying the need for a professional tooth brightening. Despite the fact that the bleaching ingredients have no abrasives they should be used daily as long as the toothpaste is non-abrasive as well.
Healthier gums
If you are trying to improve the health of your gums and prevent gingivitis (gum disease), you should look for tested and approved ingredients like chlorhexidine and vita oils. Even though these ingredients are the gest germicides for the mouth to control bacterial growth, you may experience yellowing of the teeth as a reaction to this type of toothpaste. It should only be used sparingly, substituting it for your regular toothpaste from time to time.
A healthy mouth for kids
For young children, it is recommended to use toothpaste with a good flavor, for example, strawberry or mint. This should help them develop great oral hygiene habits. It is best to use fluoride toothpaste once they have figured out how to spit after brushing.
While these are the main advantages we look for in a toothpaste, there are some more reasons to use it. Other uses, for instance, include special toothpastes used for people who have inserts, dentures and braces, or for people who need additional tartar protection (pyrophosphate). Once you've discovered the main ingredient that your mouth needs, you can find a variety of brands and flavors. Try several of them and stay with the one with the taste and consistency that you like. That is the point at which you have discovered the best toothpaste.
Despite the fact that these guidelines will help you pick the best toothpaste, it is best to consult your trusted dental practitioner who best knows your specific needs. In addition, obviously, it is important that you brush well and follow it up with flossing. After all, the toothpaste is just a supplement.