Looking For An Easy Way To Change Your Appearance?
Non-invasive skin rejuvenating techniques provide an irresistible alternative to cosmetic surgery. The benefits of a few simple Botox injections provide fast results and require little recovery time in comparison to painful surgery.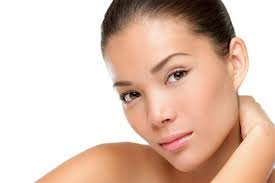 Afterwards, admire the new you – a younger looking version of yourself, energized by the restorative effects of a safe and proven procedure. Botox treatments are popular around the world as a method of restoring youthful vitality to your appearance in an easy and safe manner. Medical professionals take pride in applying the injections to their patients on a daily basis, rolling back the years and highlighting the glow of vitality on your facial skin. The results are astounding, fading once prominent wrinkles, tightening skin to restore the contours of the face, lending a look of pleasing natural beauty to the structure of the face. Sagging skin under the eyes, around the mouth and brow is eliminated, to be replaced by refreshed, toned skin. Botox injections are most commonly used to smooth lines and wrinkle on the forehead and Crow's Feet around the eyes.
Treatments are implemented with care and expertise in beautiful facilities designed to enhance a relaxed environment. Nurses and physicians focus on ensuring your comfort and providing ease of mind as you are taken through each step of the procedure. Concerns are minimized with experienced and educated reassurances as the benefits of the treatment are discussed in detail with your professional. You'll be informed and educated on each step and facet of the technique, the results to be expected, and any possible side effects of your Botox injections.
Surveys have shown the positive effects of the procedure and the capacity Botox possesses to transform the appearance of patients. Over 6.1 million injections were delivered last year to patients in the United States, to people that, just like you, are seeking to restore the natural beauty to the skin of their faces. Compared to 2011, these numbers represent an 8% increase, a larger jump compared to the 5% increase in soft dermal tissue fillers according to American Society of Plastic Surgeons (http://www.plasticsurgery.org/).
The numbers tell an important story of how non-invasive treatments work incredibly well, with the total amount of surgery-free procedures now rising to over 356% above where they were in the year 2000. That's a three-fold increase, and a ratio that's set to grow as non-invasive treatments gain even more popularity with a society that takes pride in their appearance. Individuals are choosing more and more to invest in their appearance. 2012 marked the 3rd straight year that has shown an increase in cosmetic procedures.
Age and weather assault our skin every day. The effect of time seeks to undermine the look you wish to portray. Botox injections, carefully and expertly applied, reduce the stubborn effects of the wrinkles and furrows that form on your features.
Only a top provider, backed by years of experience, can deliver the injections with the authority, care and expertise demonstrated by a reputation that has spread far beyond Toronto. Skin Vitality Medical Clinic has 9 beautiful locations; each registered and licensed to deliver premiere treatment to all patients. Call today for a consultation and take the first steps toward a younger you.