Lymph nodes: What it is, how to recognize and when to worry for lymph nodes
If we notice inflamed or change in size in the lymph nodes of the neck or the armpits, for example, is always advisable to consult a doctor. It is true that in many cases is totally harmless and we should not worry, but in others it can be a problem suspected of health that should reveal. Consult with doctor help us to resolve all doubts. Let's see more closely what is lymph nodes and when to really worry about lymph nodes.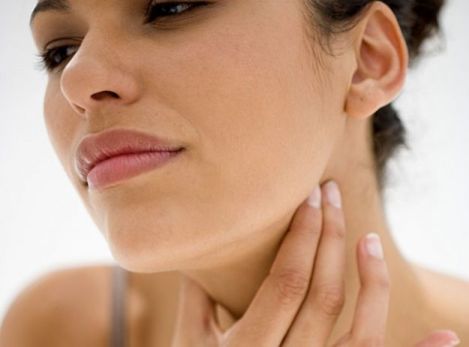 Lymph nodes
Lymph nodes or lymph glands are formation of lymphoid tissue. These nodes are highly variable in size, from one to 25 mm, so it may seem difficult to find by touch. However, perceiving the lymph nodes is not at all difficult for an expert hand.
Most are located in the most accessible areas of the body such as the armpit, the neck and groin. Lymph nodes produce lymphocytes (part of the white blood cells), being able to filter out the foreign body particles (bacteria, dust …). So, we can say that part of the organs whose function is to defend our immune system. This characteristic is also shared, for example, tonsil and appendix.
Lymph nodes: how to recognize
Overall, the lymph nodes when no problems reported are not perceptible to the touch and it is difficult to distinguish just touch the formations. They must have reached a certain volume to recognize, being then when you have to study your shape, consistency, tenderness, mobility and all kinds of relationships with the skin.
Swollen lymph nodes
When lymph nodes are enlarged or swollen appear-acute inflammation is usually caused by bacterial and viral infections, like the flu or a cold-is essential to have a diagnosis, verified by the tests prescribed by the doctor (blood …). In infections, in infections, the inflation of the lymph nodes can be painful, especially to touch or pressure, in addition, to be accompanied by a reddening of the skin and a warm feeling in the area of the swollen node. As experts say, the lymph nodes are usually tough and hard, though, to an acute infection (caused by such pathogens) these formations take on a white consistency and the skin becomes red and bright.
Swollen lymph nodes may signal due to other causes unrelated to infection, such as tumors (malignant and benign).
Lymph nodes in tumors
When a metastasis takes place, in carcinomas, for example, can produce significant inflammation of the lymph nodes, being able to reach even the size of a small egg, proving to be especially hard when palpated. In this case usually appears pain. When lymph nodes affected by metastases will produce pain is a sign that the formations are near any nerve branch.
The swollen lymph nodes may be associated with neoplastic diseases, such as Hodgkin's disease, with lymphosarcoma or lymphoid leukemia.
Moderately swollen lymph nodes
Sometimes, the lymph nodes can appear moderately swollen, especially in children and young people, and in the absence of any pathology. Generally do not exceed the size of a pea and its slight increase in size may be related to the tonsils or with a recurring problem of tooth decay that has not been treated.