Speech therapist: when to turn to the specialist?
When the children reach about 18 months and do not speak any word or when at 24 months fail to make simple sentences is advisable to call in a specialist. Early diagnosis of speech disorders and language that may result in problems such as stuttering, fear of speaking or difficulties in reading and writing.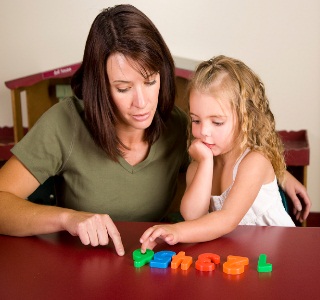 There are some signs in the language learning processes that warn us that something is wrong and it would be advisable to take the child to take the speech therapist. When the child at 18 months does not speak or 24 months does not link simple sentences, even when not shown any interest in communicating with others (both verbal and gestural), should seek advice from a specialist.
Follow any therapy or treatment when the first signs is the best tool to prevent disfluencies in speech (stuttering that affects the rhythm of language), logophobia (fear of speaking), dyslexia (difficulty with reading and writing), dyslalias (difficulty to articulating words correctly or distortion of sounds), dyscalculia (problems with numeracy and mathematics) or dysphonia (voice disorder characterized by an alteration of timbre, intensity or voice tone), among others. In most diagnoses, alterations or dysfunctions, following appropriate therapy can be corrected without much difficulty.
Sometimes, to confirm the diagnosis may also be required a visit to a neurologist to rule out that there may be a neurological or hearing deficit. In fact, hearing problems or development may begin to unfold in the early months, when the baby begins to communicate through the first gestures, sounds or look. If we notice that the baby is not as communicative or reacts to our gestures, should consult a specialist.
It is, as explained by the experts, between 12 and 24 months when children begin to develop language. Around age three, if his language is not fluid, his vocabulary is limited, gestures uses too often ignored sounds, replaces them easier to pronounce or not properly understood, consult a specialist to assess and diagnose the causes of the problems of expression and understanding.
Tips for Parents
As specialists advice, it is important to talk and sing to children from a young age and teach them to imitate gestures and sounds. Talking with children is their natural way of learning, introducing concepts like the names of food, of the tasks they are doing or objects they have around. Around five years is considered that the child has fully acquired language ability.
It should not be forgotten that the speech therapist is one of the specialists that we must use to refer to any doubts related to the growth and development of children, as it is important to attend, from a certain age to prevent health problems, ophthalmologist or dentist.