6 Spiritually Based Practices That Are Transforming the Mental Health Profession
Today is an exciting time to enter the medical field. Whether your interest is research, mental health, medicine, neurobiology, public health or health policy, you will find exciting work to pursue throughout your career.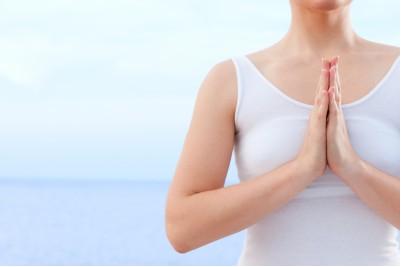 One growing area is the intersection of faith/spirituality with health. According to the American Psychological Association (APA), approximately 80 percent of Americans state they practice some type of religious faith. For some people, this can mean going to church. For others, this may mean they meditate, pray or offer their time in service work. Because of this reason, researchers and health professionals are digging deeper into how faith or spirituality can influence a person's mental and physical health.
What Is Faith?
In the mental health profession, "faith" is often viewed in an operational light — as a set of beliefs or practices that appear to positively contribute to an individual's overall health and well-being. While religion is commonly associated with a specific set of beliefs about a supreme deity and rules for living, spirituality is more frequently defined as an inward search for some type of universal divinity or connection. The following five practices are examples of spiritual or faith-based practices that have a documented positive effect on mental health.
Mindfulness
While mindfulness is often associated with the Buddhist tradition, mindfulness itself is simply the act of being aware of and present with one's own reality. NAMI (National Alliance on Mental Health) reports that mindfulness is effective in helping individuals regain a sense of control over their minds, choices and daily lives. Mindfulness can include practices like guided imagery, meditation, deep breathing, creative expression (dance, art, writing) and other activities that require mental focus.
Yoga
Yoga is commonly attributed to the ancient Hindu religious traditions. Today, yoga is a practice that has taken on a life of its own, apart from any religion or spirituality. Yoga for some is a spiritual practice, while for others it is simply a beneficial part of their physical fitness routine. A Harvard University paper reports that yoga has been shown to reduce stress, improve cardiovascular function and breathing, lift mood and stabilize an over-aroused nervous system (similar to what patients with post-traumatic stress disorder often experience).
Attending Spiritual Services
Spiritual services also play an important role in maintaining mental health; however, it is not one many people would expect. President Obama recently praised religious leaders for their efforts to raise awareness of mental health issues in their congregations, highlighting how the support of such a community can encourage afflicted individuals to get help.
Prayer
The BBC recently reported that researchers from Sheffield Hallam University discovered that prayer is one of the most useful faith practices for reducing anxiety and depression. Interestingly, individuals who pray for personal reasons — such as for handling life stressors or seeking guidance — are more likely to exhibit healthy self-esteem than those who pray simply because it is a part of their required religious practices. Even secular researchers endorse prayer, but for different reasons — they say that prayer is about building a sense of connectedness and is equally valuable for this reason.
Spiritual Direction
Spiritual direction could be said to be similar to counseling. Unlike with the counseling profession, there is no uniform licensing body or set of guidelines governing the profession as a whole. Rather, a spiritual director can be trained in different religious or spiritual disciplines or can simply be an individual who serves as a spiritual mentor. The goal of spiritual direction is to help an individual to better understand how their religious or spiritual beliefs impact their choices, give meaning to their life and guide their choice of spiritual/religious practices.
Adding these five faith-based practices to your regular routine can positively affect your mental and overall health in the short- and long-term.