7 warning symptoms of poor circulation
Improve blood circulation is essential to ensure, among others, leg health. We do not usually pay attention to symptoms that alert us, especially because we can confuse with other annoyances, but remember that poor circulation is not only evident with the appearance of unsightly varicose veins. In health, prevention is essential. For this reason, it is important to know what the common symptoms are to warn circulation problems.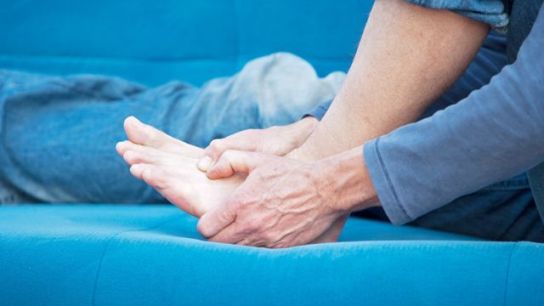 Tingling and itching
If what began as a mild and transient feeling becomes more intense and persistent, you should consult a doctor because it may be a problem of circulation related to the arteries or, in some cases, with the nervous system. When in doubt, always consult.
Swollen ankles
Do you feel the swollen ankles at the end of the day? If this happens regularly, should consult a doctor because it can be a question of internal varicose veins. In some cases this symptom may be accompanied by the feeling of fatigue and breathing difficulties, which can lead to heart failure.
Always tired legs
If your legs are always tired, and natural remedies are not sufficient, you should consult your doctor because it can be a problem of overload by poor circulation. Tired legs are not always symptoms of varicose veins, but should be a risk factor.
Annoying pain when walking
It can be defined as an annoying disorder that causes pain when walking, forcing us to stop every few meters. This type of discomfort usually also appear when we have been walking for a while. It can be confused with joint pain.




Spots on the legs
It can also appear in the ankles and tend to be a sign of venous insufficiency. This occurs when red blood cells pass to the tissues, causing darkening of certain areas of the skin. If this is in your case, do not underestimate its presence and consult with a doctor.
Feeling cold
And not because the ambient temperature is low, but it is a symptom that denotes circulation problems. The sensation of cold is often accompanied by the pale skin of the legs. In this case, consult your doctor, especially if you are taking any kind of medication.
Appearance of ulcers
One of the most obvious signs of poor circulation is the appearance of skin ulcers, which also can be late in recovering. Keep in mind that there are other factors that influence poor circulation, such as overweight or obesity, hypertension or be a smoker.