A spirometer is something that you won't need to use every day, unless you work in the medical profession. A spirometer is designed to measure air in the lungs – how much you breathe in and how much you breathe out.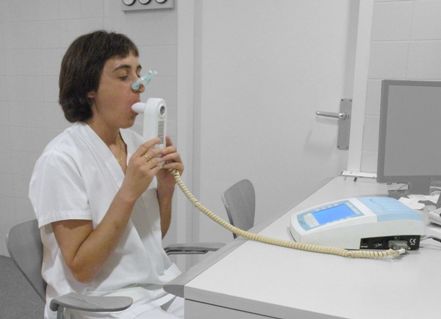 It also looks at air movement. This helps to show how 'old' lungs are and whether there are any pulmonary complications or not. This allows doctors and trained medical professions to see if there are any health implications and whether or not a patient might need medical treatment. It also helps to make sure that doctors don't just assume a patient has asthma or other ailment and give medication that is not suitable.
Types of spirometer you can buy include:
– Whole Body Splethysmograph
– Pneumotachometer
– Fully Electronic Spirometer
– Incentive Spirometer
– Peak Flow Meter
– Windmill-type Spirometer
– Tilt-compensated Spirometer
Of course all of these work in different ways. As a medical professional you should already know the difference between them all and which one you need to suit you and the needs of your patients. If for any reason you are unsure then searching online and doing a little research that way can help.
Buying A Spirometer
The good news is that if you do need one of these pieces of medical equipment it should not be too hard for you to get your hands on one. What you'll need to do is shop around though, to make sure that whatever you buy is the best value for money product you can get. Find a retailer that sells medical equipment and they should have a range of these for you to choose from, just make sure that whatever you do buy has good reviews and comes recommended.