A vaccine protects children against FMD
The new inactivated vaccine EV71, conducted by researchers at the Biological Vigoo Beijing; has been developed for use in the Asia-Pacific region, which produces the most severe cases of the disease that can cause fatal meningitis and encephalitis.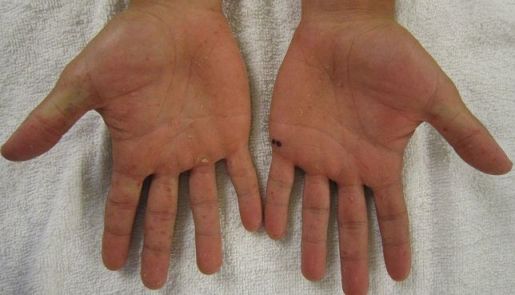 Since its discovery in 1969, the EV71 virus has caused large outbreaks of FMD worldwide, affecting mainly children. According to the World Health Organization, FMD outbreaks occur every few years in different parts of the world. But in recent years they have been produced in Asian countries more like China, Taiwan, Hong Kong, Japan, the Republic of Korea, Malaysia, Singapore, Thailand and Vietnam.
The last major outbreak of FMD infected some 35,000 people in Hunan province of China in June 2012. Symptoms of the disease include mouth sores, rashes and fever.
Until now, no effective vaccine against EV71. Now, data from an essay published in The Lancet on Tuesday show that the vaccine conferred 90% protection. The trial was conducted in four areas of China and involved 10,245 children 6-35 months of age, who were randomized to receive two doses of vaccine or two doses of placebo.
Safe and tolerated
The researchers, led by Feng-Cai Zhu, Jiangsu Provincial Center for Disease Control, state that the vaccine is safe and well tolerated and side effects were similar in both groups and placebo vaccine. However, caution that there was no evidence that the vaccine conferred cross-protection against another virus, Coxsackie A 16, which is often associated with EV71 and is also responsible for FMD.
Thus, since many other viruses can cause foot and mouth disease, the researchers recognize that the use of an effective vaccine against EV71 only, even if it is very effective, it may have minimal impact on reducing the total number of cases of the disease.