Androgenetic alopecia in women: Question of genetics?
If after combing you discover that in the brush, there are too many hairs is time to pay attention to your hair. Not to do alarm bells ahead of time, but it is true that prevention is forearmed. Excessive or abnormal loss of hair can affect both men and women; the true thing is that for the above mentioned it is usually a problem much more difficult to go.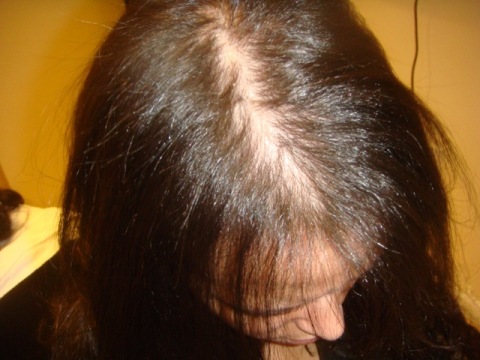 There are different types of alopecia, and one of them is the androgenetic alopecia, the most common type of abnormal hair loss or female pattern baldness, getting its name from its relationship with the male hormones (androgens), but we must not rule out other causes such as the age and even the genetic inheritance.
And the androgenetic alopecia in women can be a matter of genetics, an inheritance that can come from the father or mother. In fact, according to medical data, in 85% of cases is inherited.
For women, hair loss is more diffuse, especially accentuated in the central area of the scalp. Losing your hair is not just a physical thing, but emotionally (may cause feelings of insecurity, low self-esteem).




The relationship of this type of alopecia is not so much determined by the greater or lesser level of male hormones, but by the extreme sensitivity of hair follicles called to action, causing the hair loss. The so-called dihydrotestosterone (DHT) causes atrophy of hair and sebaceous gland reducing hair density.
androgenetic alopecia has another particularity, the fact is that the sooner appears more severe shown, i.e. that the hair loss is accelerated more if it appears too early (around 20-30 years old). One of the most obvious signs is the change undergone by the hair, becoming thin, short and even a lighter shade, until it ends up falling off.
Before panic and think in an irreversible alopecia, should confirm the diagnosis and the cause that motivates hair loss being in the hands of the dermatologist. In the case of androgenetic alopecia, one of the treatments that are considered most effective is anti-androgens to neutralize the action of hormones on the hair follicle.