Aromatherapy: Essences to relax
Essences to relax and essences to heal. If you want to say goodbye to stress, anxiety, and promote a peaceful and relaxing sleep, taking note of this list of essences and takes full advantage of the benefits of aromatherapy. Awaken the senses and forget what overwhelms.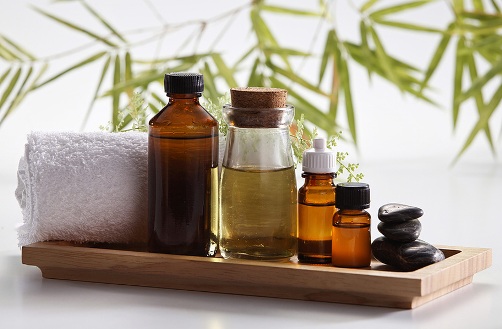 Aromas extracted from plants, flowers, seeds or shells of fruits, which will help you to relax. The stress, nervous tension and anxiety can sign it affect to your mind and, of course, affect your physical health – feel more tired than usual, neglecting the food. If you don't want that stress and anxiety control your life, let's see some natural remedies, based on essences, which can be very effective. Aromatherapy to relieve anxiety.
Anti-stress aromatherapy
Let's see some remedies with natural essences that not only help you relax but also sleep better, to fill you with energy and calm the mind.
Lavender oil or lemon balm to relax and sleep well: If you come home tired and it costs you away from your work or problems, nothing like a relaxing bath. Fill the tub and add lavender oil or lemon balm (30 drops of oil) and finally gel. Both essences exert a relaxing effect on the central nervous system.
Bergamot to avoid fatigue: To start the day well, along with a shower that helps you to wake up and get active, applied to the body a few drops of bergamot mixed with a body balm. Not only will fill you with vitality, but also improve your mood during the day.
Rosemary, basil, thyme and mint to the tensions and stress: Stress not only have emotional symptoms, also physical. One of the most common are muscle aches. To avoid mixing two drops of rosemary, thyme, basil and mint along with two tablespoons of vegetable oil (olive or sunflower). Pass the mixture into a spray dispenser, spray the area to try and apply a gentle massage. You can also spray into a towel or warmed cloth and apply it directly on the affected area (lumbar zone, back …).
Citrus to balance the mind: If you're feeling overwhelmed and can not think clearly or concentrate, citrus is the solution. Tangerine, sweet orange and petitgrain. Place two drops in the humidifier or on the edge of the pillow half an hour before bed. It will help you sleep and relax.
Oils stimulants to fight fatigue: If you're feeling off and tired, try stimulating oils such as geranium, marjoram, rose and jasmine. Simply place two drops on a handkerchief and inhale.
Aromatherapy, as we have seen, reports interesting benefits to which we must not give up. Stress and anxiety, even if we think otherwise, can affect our health. Something as fundamental as the rest can be altered by stress, which will result that we adjourn more tired the next day and that aggravating our anxiety.