Chinese cupping: Advantages and contraindications
What are Chinese cupping? There are few hollow spheres usually glass, clay, ceramic or bamboo (the latest are plastic) used as a tool in a natural therapy originating from traditional Chinese medicine (known as cupping), according to which energy flows throughout our body and when it blocks pain or discomfort appears.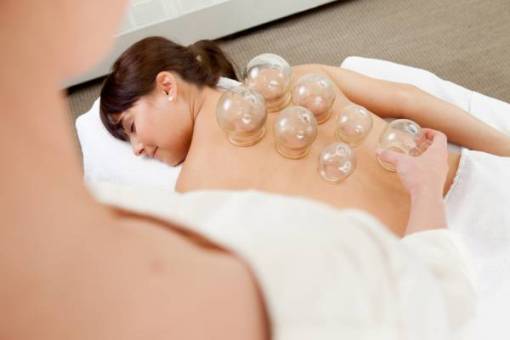 A natural therapy recognized for its many physical and emotional benefits that broadly involves placing the cupping glasses, doing the empty effect on the points corresponding to the organs affected by the disease acupuncture, or also along the back (so-called energy meridians).
To adhere opens the pores of the skin and this way it reactivates the circulation of blood and, with it, the flow of energy. Chinese cupping can be applied in various ways, in short sessions, depending on the condition, age, or recommendation of the therapist. It can be applied and left on the skin between 5-15 minutes; remove and put quickly or by sliding them on the back (massage). The marks left by cupping glasses on the skin does not hurt and disappear within a few days.
Advantage
Chinese cupping are used as a therapy, alternative or complementary to relieve breathing problems such as colds, flu, cough, headache, recurrent problems of stress or anxiety, insomnia, skin disorders (acne, cellulite, eczema) or problems of muscles and joints (sciatica, low back pain, numbness, spasms, fibromyalgia, arthritis), among others. One of the advantages of this therapy is that it helps to reduce the consumption of drugs (anti-inflammatory, analgesic).
In addition to an anti-inflammatory effect, Chinese cupping has relaxing effect on the muscles, it enhances metabolism, balances the nervous system, reduces stress, activates the lymphatic system, increases immunity and has anti-cellulite effect.
Contraindications
Chinese cupping should not be used when you have, or have had in recent days, an episode of fever. These are also not recommended in cases of ulcers or bone fractures. In case of allergies, always consult your doctor before undergoing this therapy, as in the case of pregnant women.
And one last advice, to apply this natural therapy should always be in the hands of professionals, because otherwise, we run the risk of skin lesions or muscle injury by not correctly applying the chinese cupping on the skin.