Considering Cosmetic Dentistry? Ask These Questions First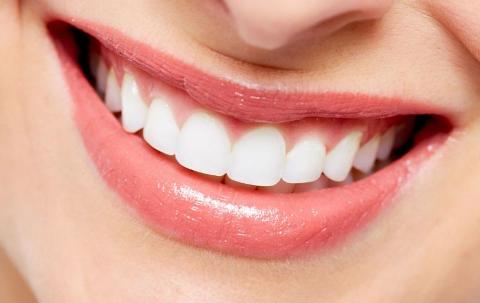 As the old song says, "When you're smiling, the world smiles along with you". However, if your smile is less than perfect — perhaps your teeth are stained, oddly shaped, spaced irregularly or even missing — you might be less than willing to share your grin with the world.
But thanks to cosmetic dentistry, you don't have to live with a less-than-spectacular smile. Tooth whitening, veneers, implants and other procedures can transform your appearance, but the procedures aren't without downsides. Most of the risks and drawbacks to cosmetic dentistry can be mitigated with the right dentist, and finding the right dentist requires asking these important questions.
Am I a Good Candidate for This Procedure and Will I Get the Results I'm Hoping For?
While every dentist would love to guarantee patients that they will have the dazzling, perfect smile of their dreams, the fact is that not everyone is a good candidate for every procedure — and not every patient has realistic expectations. The condition of your teeth, gums and jaw, your overall health, the shape of your mouth and a number of other factors can influence the results of your treatments. Before embarking on a treatment plan, ask about the risks and benefits, and whether there are other options that will give you comparable results if your first choice isn't appropriate.
What Will My Smile Look Like After Treatment?
Thanks to computer modeling, most cosmetic dentists can give you an idea of how you will look once you finish treatment. While the exact results cannot always be guaranteed, getting an idea of how you will look can provide both peace of mind that the time and expense will be worthwhile, and a source of motivation should the treatments become painful or tedious.
How Long Will These Treatments Take?
Depending on the treatment plan your cosmetic dentist recommends, it can take anywhere from a few hours to a few years to achieve a perfect smile. Will you have weekly or monthly appointments to finish the treatment, or is this a "one-and-done" proposition? Before you begin treatment, ask about the length of treatment, including how much time you have to spend outside of the office on maintenance activities and how often you will need to visit the office, and consider whether you are willing and able to make that time commitment.
Will I Have Any Restrictions on Activities, Food or Drinks While Undergoing Treatment?
During and after cosmetic dentistry treatments, you may have restrictions on what you can eat, drink or do in order to ensure ideal results. For example, veneers may require the use of special toothpastes and mouthwashes in order to avoid damage, while those with invisible braces should avoid certain foods to avoid stains. Ask about these restrictions up front to avoid unpleasant surprises down the road.
How Will We Manage Any Possible Pain?
The possibility of pain and discomfort discourage many people from seeking help improving their smiles. But while some pain is likely, depending on the procedure, there are a number of ways to manage the pain or even eliminate it all together. Discuss your concerns with your dentist, and ask for an honest assessment of what you can expect in terms of discomfort during your treatment, and how he or she plans to manage it.
What Is Your Experience With Similar Cases?
Whenever you're investing a significant amount of time and money in a cosmetic procedure, you want to make sure that the person performing the transformation has adequate experience. Of course, you want to confirm that your dentist is licensed and board certified, but you also want to make sure that he or she is experienced in cases similar to yours. Ask to see before and after photos of other patients who have undergone similar treatments to gauge results, and choose a professional who has handled cases like yours before or even specialises in that type of transformation.
How Long Will the Results Last?
While some cosmetic procedures are permanent, others only last for a few months or years, and you'll need to return for additional treatment to maintain the results. Before agreeing to any treatments, ask how long the results last and what type of updates or maintenance will be required down the road.
Asking the right questions of your cosmetic dentist can make the difference between getting the smile you dream of and having a pleasant experience doing so, and have a less positive experience and being disappointed with the results. Make a list of what you want to know before your consultation, and know that you have all of the facts ahead of time.