Corporate Wellness Programs is Essential Investment for Every Business
With skyrocketing costs for health care today along with the soaring rate of obesity in this country, corporate wellness programs are an essential investment for every business. Not only are these wellness strategies creating a healthier and more productive environment for employees, but also a culture of healthy lifestyles that supports preventative measures for future wellness and chronic disease prevention.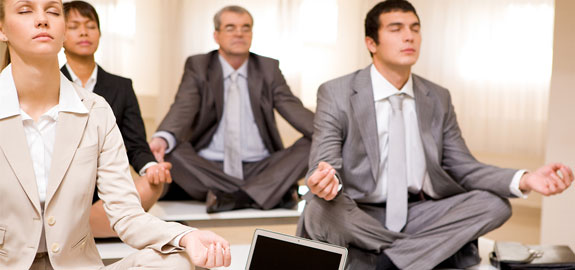 Lowering health care costs is no longer a matter of setting up an onsite gym for staff members and offering healthy meals in the company cafeteria. Fun, simple and effective health programs work well with Internet-based tools using the latest technology, detailed information resources and wide-open access.
Benefits
Corporate wellness programs are essential for reducing expensive health care claims, prescription drug costs and injury prevention; however, the most significant benefit is healthier and happier employees who take fewer sick days and turn into infinitely more productive individuals.
Employees learn ways in which to lose weight, effective exercise programs and techniques as well as healthy eating and active living. Discover methods for dealing with basic challenges to success with tobacco cessation or share positive experiences with others for constant motivation. Best of all are those ongoing cash rewards for achieving and maintaining weight loss goals.
Features
Access the program at anytime, anywhere from the mobile app, iPad, PC through integrated social media
Use fun tools to get started and engaged
Participate in onsite weight loss team challenges and fitness competitions
Walking programs are great for social interaction and engagement with peers
Develop and track daily rituals for increasing energy while reducing stress
Discover healthy recipes for permanent weight loss and nutrition
Interact with online health coaches to reduce health risks and address top health issues
Maintain online incentive tracking to support consistent engagement, motivation and inspiration
Rely upon online Health Risk Assessment company reports for tracking status and development by program results.