How to Boost Patient Satisfaction
As a healthcare provider, you know the importance of keeping your patients happy and healthy. After all, if you fail at either one, chances are you will lose that patient, and losing patients can be detrimental on your practice's bottom line.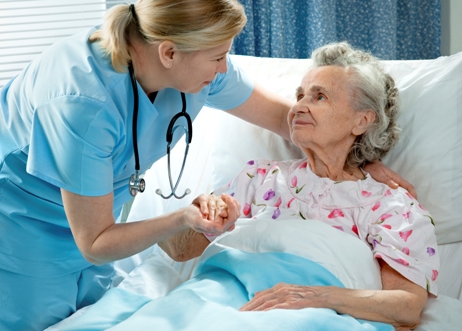 Before deciding on which doctor to see, many patients are using the Internet to read online reviews of doctors on websites. And if a doctor has a bad review, these patients will not use them.
Whether or not you care about online reviews, keeping patients satisfied and retaining business is important. If you want your patients to keep seeing you, and if you want them to refer friends and family members to you, keep them satisfied by using the following tips.
Employ a friendly and knowledgeable staff.
The staff at your practice is the first impression your patients have of your practice, which is why it's essential that you employ friendly and knowledgeable individuals. Make sure that your office staff, whether a receptionist, a nurse practitioner, or anyone in between is always courteous to your patients as they enter the office or are in the exam rooms. When your patients are treated with kindness, it will make them more likely to return.
You also want your staff to be knowledgeable. If you are unavailable, patients may ask your staff questions about their medical needs. Be sure that the people you employ provide the right—and best possible—answers to all of your patients.
Stay current with your medical equipment.
Thanks to today's technology, medical equipment continues to see a facelift. Procedures are less invasive, more surgeries are being performed as outpatient, and lab work results are being accessed in real time. Make sure that you are providing your patients with the latest technology and medical equipment by partnering with the right small office supply chain.
When you partner with other companies that stay abreast of the latest technology and innovations, you can provide your patients with the same. And when your patients have an easier and less invasive time at the doctor, they're more willing to return regularly.
Stay current on medical findings and treatments.
With the Internet at your patients' fingertips, many of the people you treat will come in with a self-diagnosis and ask about a specific illness or treatment. Although your patients may be wrong with their self-diagnosis, it's still important for you to stay current on the latest medical findings and treatments. For example, if you have a patient with diabetes, you will want to be able to provide them with options by teaching them about new developments in diabetes.
Keep a clean office.
Cluttered or dusty offices will turn off any patient. After all, if you can't keep the dust bunnies out of your corners, how do they know you clean your equipment properly? Either ensure that your staff is properly cleaning your office on a regular basis, or hire a professional cleaning company to come in and clean your office for you. When the office shines and smells clean, your patients will be happy.
Have good bedside manner.
Being personable, knowledgeable and kind is extremely important if you want to retain patients. Try your best not to keep patients waiting too long to see you, and never rush through an appointment. Answer any and all questions, and make your patients feel welcome. When you do this, they will want to come back to see you.