How You Can Use Technology To Assist You With The Caring Of Your Aging Parents
More and more people are taking care of their parents as they age. This helps to reduce the amount of financial debt anyone has to go into because there is no need for expensive personal care homes. Also, this gives the family a chance to become closer to one another and to really enjoy the time that they have. While it will always be a hard, yet very rewarding, experience – you can make use of various technologies that will make the day go a little easier. These things might also help everyone feel a little safer.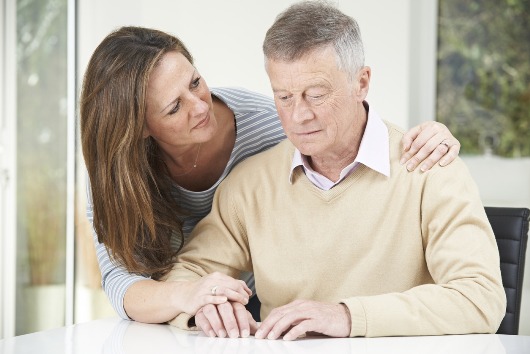 Emergency Medical Assistance
The medical alert system for seniors is probably one of the most popular technologies that people will turn to for that extra peace of mind. Sure, you or someone else is at home with your parents, a quick call to 911 will not be an issue.
However, it can be incredibly difficult and extremely stressful to try and adjust schedules and lifestyles in order to always have someone at the house. With the alert system, your family can continue with some normalcy in your routines. Also, this will help your parents feel more independent, while still being able to get help fast should the need arise.
Stair Lifts
Those who have a multi-story home will want to think about having a stair lift installed. This way, you will never have to worry about your aging parents losing their balance and falling from the stairs. And do not worry about the stair lift taking up too much space. With the sleek design of today's stair lifts, you and your family will have no problem finding plenty of room to get past the chair.
Acupuncture And Memory Games
As your parents age, they might experience some memory loss. The amount of memory loss they will experience will vary depending on their age, their medical conditions, and how well they work on exercising their mind. There are studies out that show a link between acupuncture and fewer memory loss problems. Also, with all of the technology that is right at our fingertips, you may be able to find suitable brain games on a laptop or tablet that will be easy for your parents to use. This will not only give their minds the exercise that they need, but they may find a lot of personal enjoyment in them as well.
Scooters
Scooters of the past were big, bulky, and were really limited on where the user could go with them. However, thanks to the many advancements in technology and design, the scooters of today are much slimmer, they are able to maneuver around tighter spaces, and they can help your parents gain an improved sense of independence. This will also provide you with a little peace of mind because you will know that when your parents are on their scooters, they are not going to be at risk of as many falls or exhaustion from trying to walk too far.
As you can see, there are a lot of ways in which you will be able to make use of the technology of today in order to help your parents stay well protected while they are in your care in your own home. The sooner you implement the use of those things, and any others that you come across or that are suggested by the doctor, the easier everyday tasks will become.