Natural remedies to lose belly
Having tummy is not just a cosmetic issue, but of health. And the accumulation of abdominal fat increases cardiovascular risks, diabetes, and even problems with sleep. Take note of these simple natural remedies to lose belly.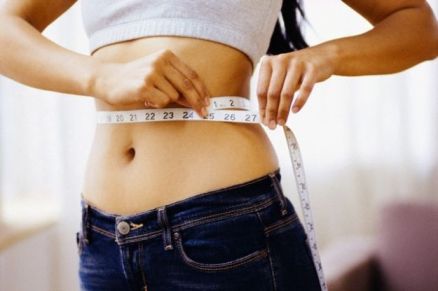 The belly is one of the most stubborn areas of the body and which accumulates more fat. Getting rid of it will not only make us feel better – recovering the line-out but also inside. And it is that abdominal fat is associated with increased cardiovascular risk with insulin resistance with fatty liver and sleep disruptions. In other words, every kilo counts in health issue.
What can we do to lose belly? We propose a number of natural remedies that by maintain in your diet will help you lose those extra kilos that accumulate in the waist and belly.
Mushrooms and onion: Here are two allies to get a flatter stomach. Add them to recipes to extract all game. Onions are rich in vegetable insulin which reduces sugar increases caused by other foods (bread, pasta, potatoes, rice …). Keep blood sugar levels is essential to avoid dietary excesses are translated into pounds in the abdominal area. Mushrooms, in turn, help to reduce the absorption of sugars and fats from food.
Green tea taken in infusion: A ally to look exceptional figure. It takes between 1 and 2 cups of green tea a day with lemon juice. Containing catechins promote fat loss in the belly, while improving cardiovascular health.
Brewers Yeast: Rich in chromium and vitamin B. Brewers Yeast capsules help reduce anxiety and craving for sweet foods. It has other benefits, such as helping reduce blood sugar spikes and thus the tendency to accumulate fat in the abdomen.
Wakame: You can find it in health food stores. Add it to salads; soup … can help reduce up to 10% fat from the abdominal area. One of the compounds of these algae is called fucoxanthin, which facilitates the burning of fatty deposits.
Other dietary tips
Other tips that will also help us hold off the fat from the abdominal area:
Tomato juice before eating: If you want to feel more satiated, take a tomato juice or a gazpacho without oil before meal and a glass of soup before dinner. In this way, you will feel fuller.
Drink more water: Water has no calories, so not fattening. Replace soft drinks or alcoholic beverages with water. Alcohol, for example, can increase the perimeter of the waist up to 30%.
Nonfat yogurt: Finish meals with a yogurt, or a piece of fruit in season, is the best way to feel light. Avoid heavy cream based dairy desserts and sugary sauces.