Parsnip: Properties and benefits
The parsnip is a root, used as a vegetable, already that the potato has stolen its leading role. However, for its properties and benefits for health, we have a food that should rescue from oblivion and add it to our diet. Of sweet taste, it is an excellent accompaniment to soups, stews, purees and creams. Like asparagus, it is considered one of the best diuretic foods also by doubling its contribution in fiber. Let's see, further, the healthy reasons to involve the parsnips in the shopping cart.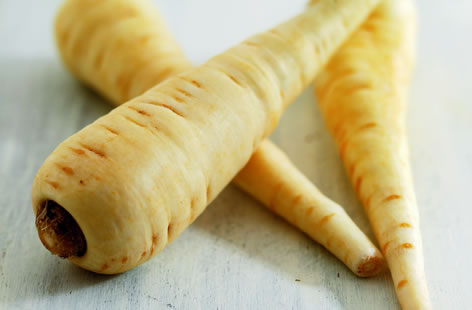 Prevent fluid retention
The parsnip is a root particularly rich in potassium, only behind spinach, which makes this food an excellent ally to prevent problems of fluid retention (main factor of increased volume and weight) as well as hypertension or gout. To this must be added, as we have noted above, it is an exceptional source of fiber, providing one-sixth of the recommended amount per day. We can use parsnips if we have problems of intestinal transit, and to keep cholesterol levels under control.
Rich in antioxidants
The parsnip is rich in vitamin E, an excellent antioxidant and, besides being an ally of the heart, helps to maintain younger looking skin and protect eye health.
A medium sized parsnip contributes about one-eighth of the daily requirement of vitamin E that to bring to the organism.
Rich in vitamin K
Another vitamin that highlights the parsnip is vitamin K, what does that it is good for improving blood clotting, and in case of nasal bleeding or bruising, for example. To enhance this effect, you should cook the parsnip with turnip, cabbage and celery.
Good for pregnant women
Among the properties of the parsnip especially appreciated for the health of the woman is its folic acid content, being a recommended food during pregnancy. Folic acid is essential in the diet of women during pregnancy because it helps prevent birth defects.
As a curiosity to complete the list of benefits, noted that during the average age the parsnip also attributed the property of increasing the reproductive capacity of the couple.