Telomerase: The last ally in the fight against cancer
An enzyme with cellular rejuvenating effect that, for the first time, researchers have dissected to ascertain its enormous potential, much more complex than initially thought, and its meaning in genetics and the fight against cancer. The innovative and interesting results are backed by collaboration in the study of more than thousand researchers around the world who have been commissioned to analyze blood samples from more than 200,000 participants.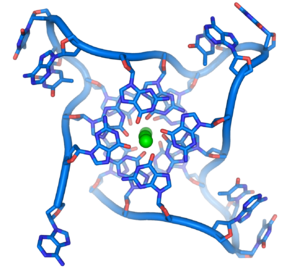 A step in the fight against cancer. A scientific step of telomerase, an enzyme that manufactures cell called telomeres (new ends of chromosomes) with its cellular rejuvenating effect. This is what has established the largest research study on the genetics of cancer, involving a thousand researchers from around the world.
The results, published in Nature Genetics, collect the map of telomerase, defined by the study authors as the cellular source of youth, one of the essential tools of cell biology. The map of telomerase provides new data about cancer, about their diagnosis, treatment and genetic correlation between the tumor and the length of telomeres. Researchers, over the four years of the study, analyzed the blood samples of 200,000 people.
To dissect telomerase researchers found that the telomeric gene associated differences were noted both the risk of some types of tumors as to the length of telomeres. So, and here is one of the key research, variants that were behind the diseases were not conducive same as the changes in the length of telomeres, which notes that telomerase plays a much more complex.
Our body is composed of about 50 trillion cells. Each of them has, in turn, 46 chromosomes, the structures in the core guarding our DNA or genetic material. All chromosomes are protected at their ends by telomeres. When a cell divides, its shorten, becoming too short with time, which will prevent exert its protective function. Some cells in our body have the ability to activate telomerase, but unfortunately, the cancer cells have also managed to uncover this role and have taken as their own, i.e. they may produce telomerase to keep their young cells. This notes that the telomerase gene plays a role in cancer biology, which makes it an innovative ally to improve identification of cancer genes and their treatment.
It has not been the only important finding that has thrown this international study, as were also unveiled five new regions of the human genome associated with an increased likelihood of developing ovarian cancer. Results extracted after analyzing the genetic information of 40,000 women, all of which are aimed, inter alia, that the inherited alteration in the BRCA1 and 2 significantly increases the risk of ovarian cancer.