The Most Common Reasons Callers Contact a Drug Hotline
Every day, hundreds of people pick up the phone to contact drug addiction helplines and hotlines. Some callers are seeking drug education and information for their personal use to find the right type of treatment. Other callers are calling out of concern for a loved one who is using drugs. Others call because they are not sure if there is a substance abuse problem.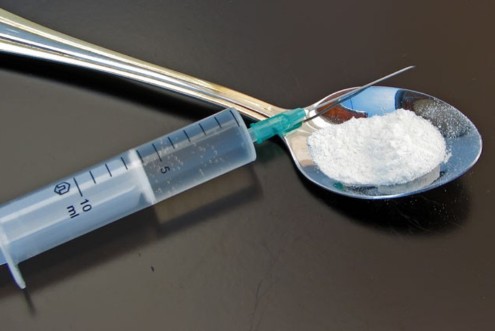 Drug hotlines can help with all of these questions and more. In fact, there probably isn't a question about drugs that hotline representatives haven't heard! The following are some of the most common reasons callers contact a drug hotline.
Determining if a Drug or Alcohol Problem Exists
The first step in addressing the presence of drugs or alcohol in a person's life is to determine if there is a problem and, if so, how big that problem is. For loved ones who are calling, it can be hard to determine whether a child, parent, partner or another loved one has a problem with drugs or alcohol. Calling a Rehab Hotline can provide information, education and assistance to help the caller identify the presence of an addiction in their loved one and decide on the next best steps.
There Is a Known Struggle With Drugs or Alcohol
For affected individuals and their loved ones alike, discovering there is a problem with drugs or alcohol can be overwhelming and scary. This is a time when the caring, compassionate and trained representatives at drug hotlines can be of particular assistance.
For instance, when a parent finds evidence of his or her child abusing drugs or alcohol, he or she may struggle with what to say, what to do, who to call and where to first turn for help. These are all questions that one call to a drug hotline can clear up so that the parent can take fast action to help his or her child get into treatment and out of harm's way.
Help Getting a Referral to a Treatment or Rehab Program
For people who are struggling with drugs and alcohol, the next step is to identify an appropriate treatment or rehab program. This is one of the main questions drug hotline representatives are asked. Representatives are trained to provide referrals both locally and nationwide for a variety of programs, including inpatient treatment, rehab treatment, detox programs, outpatient treatment, aftercare programs, transitional living and community resources. Some drug hotlines can also provide information about insurance benefits and financial assistance.
Help Locating Local Support Resources
Several scenarios may indicate a need to find local support resources. For instance, for people who have already gone through a treatment program, they may simply need to locate nearby community services and groups that can help them maintain their long-term abstinence. For individuals who may have begun to experiment with drugs or alcohol, local resources can provide education, information and support to that person and their loved ones.
Mental Health Issues Arise From Drug Abuse
Another very common reason people call drug hotlines is because their drug or alcohol abuse — or a loved one's — has triggered a bout of severe depression or suicidal thoughts. This is another area where drug hotlines serve a critical, time-sensitive purpose. The trained representatives can provide instant resources to intervene in the life of someone who is severely struggling. Thousands of people around the country owe their lives to a call to a drug hotline for this reason.
While you may not think you would ever pick up the phone and call a drug hotline for yourself or a child, parent, partner or another loved one, the truth is that hundreds of people make that life-saving call every day. Knowing the most common reasons people call may ease your anxiety and enable you to make that vital call — before it's too late.