Valium Addiction – Identify and Recover
Valium addiction is increasingly getting common these days. This drug is prescribed by medical doctors and psychiatrists to treat back pain, muscle spasms, sleeplessness and anxiety disorders; it is a go to prescription for numerous ailments and anything related to intense stress.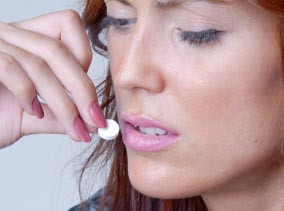 Valium comes in liquid as well as pill forms as prescribed by the doctor. Problem arises when Valium is used for a long duration; it significantly reduces the chemical produced in brain that slows down the abnormally fast electrical activity, making one physically addicted.
Side-effects of the Abuse
Valium when used properly also has side-effects but is temporary in nature and goes away after the dose. Heavy use causes severe side effects like restlessness, trouble in urinating, blurred vision, appetite changes and constipation. Permanent and life threatening effects can be memory loss, hallucination, difficulty in breathing and heart attack. The influence of Valium can also lead to accidents. The addiction also causes social isolation, financial difficulties and job loss.
Rehabilitation Process
Valium addiction rehab helps one in breaking the physical addiction and is the one treatment available. The specialists after learning about an individual's drug history helps in creating a personalized treatment plan according to the needs.
An individual should be honest and share all the experiences of medical and psychological disorders with the specialist. Initial stage is Valium detox which focuses on the physical addiction, followed by psychotherapy treatment that takes care of the mental and emotion dependence on the drug. The entire process is designed to make one aware of the addiction and enables one to move-on and lead a drug-free life.
After Treatment
After recovery one can choose to return back home or can stay back in Valium rehab and continue the treatment till the current level. Sober living facility is kind of aftercare service where a person after successful graduation from rehabilitation can stay with like minded roommates and can receive support to stay clean and sober. The sober living home helps one to return to work, shift to new place to live – if required and to build a network of such support group in the community.