What Are Anti Wrinkle Injections?
While it is considered one of the most liveable cities in the world, Melbourne can often be hectic. We squint. We stress. We concentrate. Over time these expression marks will leave their mark on your face making you look much older, angry, stressed and tired.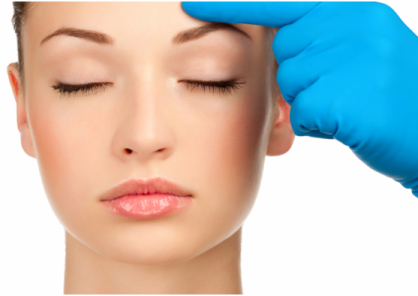 Receiving anti wrinkle injections involve using natural, purified protein that relaxes any and all of the wrinkle-causing muscles creating a more smoothed, rejuvenated and more youthful appearance.
These injections are a simple non-surgical procedure that smooths those deep, persistent facial lines that have developed over time. As small doses are directly injected into the muscles, impulses from the nerve to the injected muscle causing the wrinkle are blocked, allowing the muscle to relax. Once this muscle has relaxed it allows the skin to smooth out persistent lines which have developed over time.
There are many places that will typically take about 10-15 minutes to perform the procedure and will keep the muscles that cause these lines to relax for approximately three months.
In some instances, with repeated treatments over a longer period of time, results will typically last up to 6 months. Results will almost certainly be instant and apparent within days, and these injections are much faster, simpler and minimally invasive than surgery.
However, you will need to be able to distinguish between two types of facial wrinkles: static and dynamic. The latter occurs in people of all ages, even young children, and appears temporarily when muscles contract and cause the overlying skin to crease.
Typical examples of these facial expressions are frowning, raising your eyebrows and smiling. Conversely, static wrinkles are always visible, even when all the facial muscles are resting. They tend to develop in skin that has thinned and stretched due to premature or natural aging processes. They typically present and become more obvious with facial expressions.
Millions of people have achieved great results with anti wrinkle injections without any significant adverse side effects. Dynamic wrinkles, and even early static wrinkles, aren't allowed to get out of control and you are left with a youthful and smooth appearance.
These treatments are an affordable, effective, convenient and affordable alternative lasting for an extended period with little to no down time.
Are there any alternatives to anti wrinkle injections?
There are several alternatives and substitutes for anti wrinkle injections. The most popular of these is Botox; a trademarked name of one type of Botulism toxin A.
Furthermore, Dysport is synthesized from the same toxin as Botox and is another popular anti wrinkle injection alternative. Both are injected into the skin in a nearly identical manner and paralyse the affected muscle in a similar manner.
Those who use and inject Dysport believe that it has a softer and more European feel to it, which gives greater results and means less maintenance is required. Further to this alternative, there are a variety of facial creams which are effective in removing the signs of aging. The after effects of these are usually close to minimal.
Anti Wrinkle Injections side effects
Although side affects occasionally happen, all anti aging cosmetic surgeons use the utmost care to minimise them. One of the side effects on the minor end of the scale include bruising which may last 5-7 days, the occasional redness or swelling usually disappears in a few hours.
The more significant side effects relate to positioning and dosage and that is why all based cosmetic surgeons, and anywhere else for that matter, undergo regular upgrading and training to ensure their skills are up to industry standards.
Is Anti Wrinkle Injections treatment safe?
Anti wrinkle injections have been happening for over 15 years and for medical reasons for over 25 years. In addition to it being used for cosmetic purposes, these injections have been used to treat cerebral palsy in children and various movement disorders in adults.
Despite these injections being used for the past few decades they should not be used by pregnant females, lactating mothers and those suffering from other medical conditions. With this in mind, it is important to tell your cosmetic surgeon if you have any health issues or if you have been on any medications prior to the injections.