Worthy anti-aging tips from the world's best dermatologists – Secret to staying young
Do you every wish that your skin looked younger? Aging can definitely change the appearance of your skin and this can happen to you as early as on your thirtieth birthday. Aging comes naturally and also depending on your lifestyle habits. There are some factors that you can't control like dropping levels of estrogen which leads to sagging skin or the perfect genetics which give you the right bone structure.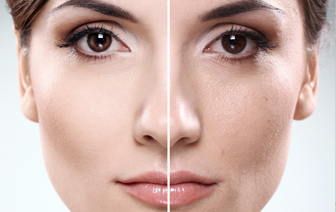 Despite of the right anti-aging formula, you will certainly age. But the wish and focus of most men and women is to age gracefully and the earnest dream of staying young and beautiful as long as possible. Below listed are some advices straight from the best dermatologists of the world. Check them out.
Focus on what you're putting into your body and what you're putting on your skin
As the skin is the body's largest organ, your diet will directly affect the way you age and this will first be visible on your skin. For this, you can eat plenty of omega-three acids which are also known as fatty acids. They should usually come from natural resources like flaxseed, olive oil and fish like salmon. Drink lots of water in all forms. Different body types, such as the athletes require more water intake per day.
Minimize exposing your skin to the sun
It is true that exposure to the UV rays of the sun is the number 1 factor that ages your skin and gives it a damaging look. Sun usually damages elastin and causes loss of collagen, which in turn gives rise to drooping jawline and wrinkles throughout the body. It also adds to the roughness of the screen, discolours the skin and makes it bad to touch. Staying out of the sun entirely is not always possible by everyone but you can at least minimize your exposure.
Use a retinoid to take care of your skin
Yes, there are indeed a wide variety of medicines that are dedicated to anti-aging products but according to the dermatologists, the best type of tropical cream that can repair the process of aging is a retinoid. They are Vitamin-A derivative compounds that can boost the production of collagen and cell turnover. It can also unclog all pores and stimulate the blood vessels. This will automatically reduce oil in your skin, acne, will give you a brighter complexion and will add to the healthy appearance of your entire self.
Last but not the least, make sure you spend enough time and not money on your morning and night routine. Skin care can often get complicated depending on the type of skin that you have but that doesn't mean that you will stop taking care of yourself. Drink lots of water, stay happy, keep smiling and keep exercising in order to remain ever young. However, if you still want to opt for the unnatural way of staying young and getting the best results, you can try out http://california.hght.com