5 natural remedies to deal with the change of season
The change of season can come accompanied by a collapse of defenses, especially when the thermometer drops and the cold turns into routine. To regain strength, avoid fatigue and keep protected our immune system, we have a number of home and natural remedies. Follow these simple tips to improve the care of our health and, above all, to give to tone our defenses in the face of the viruses and bacteria do not attack our body.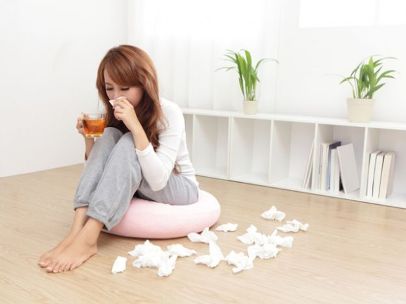 Wheat germ
Take fresh orange juice is an exceptional way to ingest vitamin C and magnesium to strengthen defenses and increase muscle strength. Add a tablespoon of wheat germ to the juice, the second food rich in zinc, a mineral that keeps the flu away.
Mushrooms
Of power antiviral action, you can take capsules or blisters developed based on oriental mushrooms of medicinal effect, like shiitake, maitake, and reishi mushrooms, which will give a good boost to the defenses, improving ability to react to the germs and other respiratory infections.
Chicken broth
If the reluctance and apathy accompany in this change of season, include chicken broth in the diet, which also tone the body helps you to regain energy. Prepare chicken broth with vegetables such as leeks, carrots, turnips and parsley. Beat well and take it as if it were a clear soup.
Ginger
To replenish forces, as to clear the airways, ginger is an exceptional ally. It may be adding a thin slice of ginger to the orange juice, or used as a condiment in the form of zest for different dishes (pasta, rice…).
Muesli with nuts
Rich in selenium, which lack weakens the defenses and increases the risk of respiratory infections. To meet the minimum dose of selenium, we can take in the breakfast a bowl of muesli, which can prepare at home, and a handful of nuts.