Diabetes: Major risk of heart failure?
Truth is that yes, patients diagnosed with diabetes are more vulnerable to suffer, as associated disorder, heart failure. A pathology for the precisely that a research study recently found that one of the drugs that are usually prescribed to lower blood glucose can be a good ally to protect the heart. Diabetes disease caused by an altered metabolism is characterized by increased blood glucose and the onset of complications that may damage other organs.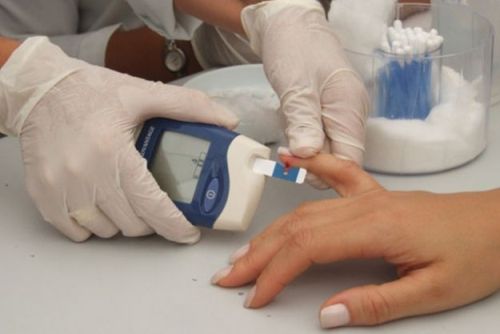 The researchers stress that adult diabetic patients are two to four times more likely to suffer heart failure. It is, therefore, one of the disorders associated with pathology, diabetes, which can be asymptomatic, but requires diagnosis and treatment.
It is estimated, according to doctors that between 5 and 10% of the population suffer from diabetes. Precisely in the complications that may arise from diabetes focused the researchers of the study carried out in the Henry Ford Hospital in Detroit, United States. The researchers found that just one type of drugs prescribed to lower blood glucose in patients with diabetes can be a good tool to prevent heart failure. The study results were presented at the annual meeting held in The American College of Cardiology, San Francisco.
To reach these conclusions, the researchers analyzed more than 4,400 patients who, after being diagnosed with diabetes, were taking medications to reduce blood sugar levels. A group of about 1,400 patients were taking medications specifically GLP1 (Glucagon like 1 and inhibitors). During the study period, more than two years, there were 280 hospitalizations, of which 184 were due to a problem of heart failure. When analyzing the results took into account factors such as gender, age, history of coronary disease or heart failure, duration of diabetes or the number of administered drugs.
The results, after analyzing all the data, showed that administering drugs called GLP-1 was associated with a lower risk of hospitalization for heart failure, as well as fewer deaths from this disease.
Although, as the researchers note, these preliminary results, the fact is that open a new avenue of research in the treatment and prevention of complications associated with diabetes.
As important as the treatment is prevention, because the symptoms, as we have pointed out, are often scarce or not given enough importance. Among the most common symptoms are increased thirst, increased appetite, itching or increased urination. In some cases it can cause infections.
As a preventive measure, in addition to adopting a number of healthy habits (diet, exercise), it is advisable to perform a simple test that involves measuring the blood glucose levels, especially if you have family history, history of gestational diabetes, overweight, hypertension and cholesterol problems.