Goji berries: Benefits and contraindications
The goji berries, the fruit of Lycium barbarum, are especially appreciated by its antioxidant effect, thanks to its content in carotene, lycopene, polyphenols and polysaccharides, among others. It's not the only benefit that is attributed to this berry feature or reddish or orange color berry, originating in Southeast Asia and is a good source of energy, since it is also considered to be a good ally to reduce the bad cholesterol and protect the heart.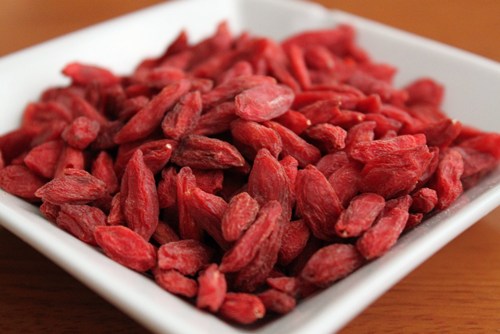 We are going to see more closely what is hidden inside the goji berries, what are the benefits that it brings for health and when it is contraindicated.
Benefits
The antioxidants content makes the goji berries, within a healthy, balanced diet helps prevent the effects of free radicals delaying the cellular aging, while preventing heart disorders – to reduce the levels of cholesterol – and reinforce the defenses (highlights its zinc content).
Goji berries are high in vitamin A, an essential nutrient for the skin and for the health of the eyes (e.g. stimulate visual acuity and prevent damage caused by disorders associated with aging, such as cataracts or macular degeneration). It also improves the functioning of the respiratory system. A goji berry, because it vitamin B contains, are also attributed the effect of improving mood and enhance memory.
Benefits of this complement of the diet to which must be added these others:
Balances blood pressure
Protects the liver and kidneys
Regulates blood sugar levels
Relieves dizziness
Improves sleep
Regulates intestinal transit
Relieves anxiety
Prevents cold
Used in external route helps to heal and heal skin ulcers.
Goji berries to lose weight
One of the reasons that goji berries have become fashionable is, undoubtedly, because it is also considered an ally to lose weight.
Rich in fiber, vitamins (vitamins B, C and E) and minerals (zinc, iron, calcium, selenium…). The amount recommended per day to include in the diet is 25-50 grams dried berries.
Contraindications
Goji berries are contraindicated in the cases in which one is taking anticoagulant medicines or drugs to control high blood pressure or blood glucose levels. Also, it is not recommended to take in cases of pollen allergy. In the case of women during pregnancy and breastfeeding should be consulted to the doctor. It is important to consume certified goji berries, especially to avoid products that may contain pesticides.