How Medical Practice Software Is Streamlining Health Care For Providers
Medical practices have always been difficult to manage because of the extensive paper-based administrative record-keeping required to ensure that everything runs smoothly. Besides the difficulty of staying up-to-date with a variety of things, the volume and complexity of information also expand as a practice begins to thrive. Now with technology, the challenges of keeping up the endless scheduling and billing demands of running a busy office is changing for the better, and it's improving patient-doctor relationships.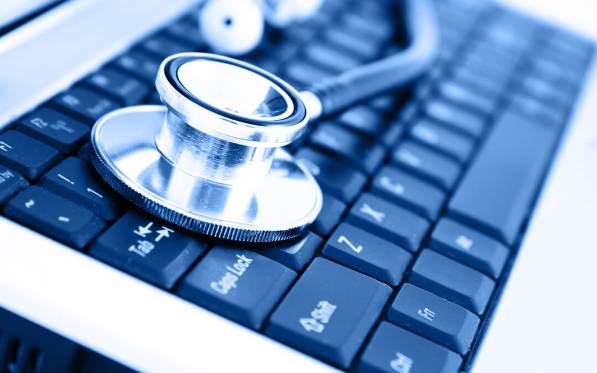 Medical practice management software (PMS) is streamlining the entire process of managing a practice. It's improving the management of doctor's offices, providing more accurate scheduling, reducing costs arising from inefficiencies, resolving ambiguities about the patient's insurance coverage, making billing easier to track, and offering more personalized healthcare.
This software makes it easy to record and update all relevant information necessary for maintaining a thriving practice. Moreover, in comparison to paper-based administration records, it's easier to search through information and make fewer mistakes in health care management.
Top 5 Features of Medical Practice Management Software
While the software has many features, here are the most popular features:
The front desk staff can get the patient's insurance information quickly by scanning their insurance card. There is no need to spend time making a double-sided copy of the card on a copy machine.
Identifying insurance eligibility. Asking the patient if they have enough coverage for the treatment they need can be frustrating for everyone concerned. Often due to the complexity of the language in insurance policies, patients simply don't know. Now everything can be verified electronically without a hassle.
Keeping track of patient balances. Patients often don't understand their insurance policy's Explanation of Benefits. As a result, they don't know how much they owe after insurance has paid what it will cover. Now an open balance is easy to identify and the receptionist can quickly inform the patient how much he or she owes.
A physician can now figure out if insurance will cover a procedure before ordering it. Before doctors were indecisive because they didn't have the information they needed at their fingertips.
A frustrating and time-consuming task for staff has always been resubmitting insurance claims. This inefficiency cost a practice time and money. Now with automated claim re-submission, a practice is not hampered by cash flow problems.
As a result of all these changes, patient-doctor relationships are improved because the doctors can focus on the clinical side of the practice rather than troubleshooting the business aspect of it.
3 Benefits of Medical Practice Management Software
This innovative software provides a wide spectrum of benefits. Some of the chief benefits include a more efficiently run practice, easier access to all records, and far more simplified billing.
Let's take a quick look at each of these benefits.
1. Improved Operations
Since the software provides an overview of the practice from a day-to-day perspective, it clarifies the following details:
Patient appointments.
Staff reports.
Tasks to be completed.
When practices become busy, it's easy for staff to become overwhelmed and forget important details. Now they can work with a checklist of what needs to be done.
2. Easier record access
Keeping track of records by filling out reports and putting them into a filing cabinet makes it difficult to find the right information quickly.
Now it's easy to search for all important information by reviewing digital copies.
Here are some examples of how things are now easier:
A doctor can find out or recall the referring physician or look up the patient's past medications.
Admin staff can look up insurance and billing data.
The software can also be linked to electronic medical records. This makes it easy to access that information for more accurate diagnosis and prescriptions.
3. Improved billing
Billing has always been something of a nightmare because of the need to figure out insurance coverage. In addition, it is not easier for patients to access their bills online to pay them. This efficiency in figuring out what is covered by insurance and what the patient owes as well as making it easier for the patient to pay off the difference has made a huge improvement in practice cash flow.
Everything is now easier
In summary, when all the data about the medical practice is in one place, it becomes much easier to provide effective patient treatment while avoiding all the bureaucratic confusions of running a busy office. In other words, it makes all day to day operations in a medical practice much easier to manage. Finally, high-tech health care is here.
It's easier to capture patient demographics.
It's easier to schedule appointments and deal with cancellations and openings.
It's easier to maintain a list of the patients' insurance.
It's easier to code and do billing.
And it's easier to generate reports.
Ultimately, the new level of efficiency makes it easier for doctors to provide excellent care, for patients to get all their needs met, and for staff to get through their administrative duties quickly and almost effortlessly. When everything works like clockwork, it's easier to scale up a practice.